Utility Service List - Temple, Belton & Salado
In the chaos of moving let us make your life a little easier.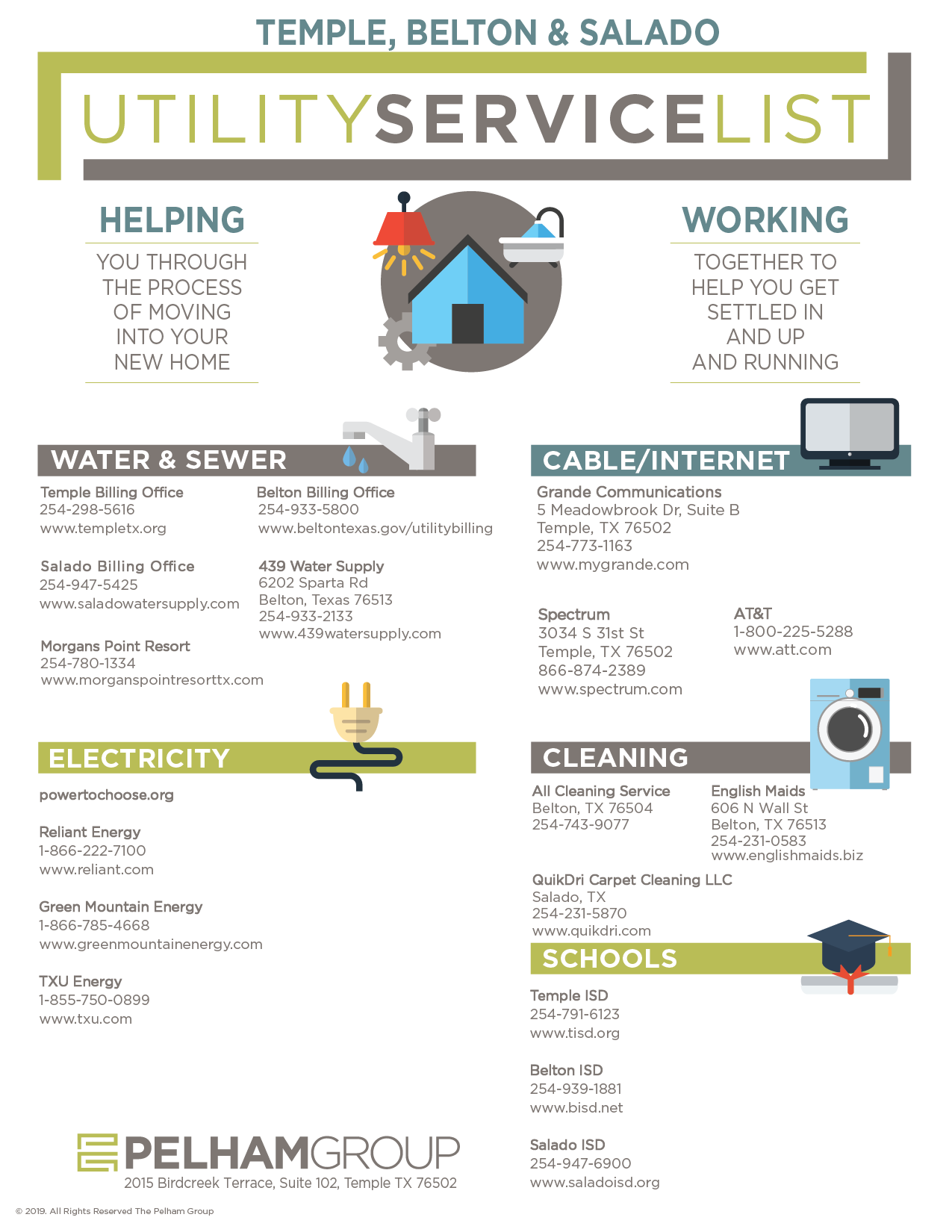 Fixing your home to sell?
Find out what you're home is actually worth!
Looking for fun things to do in the area?
We live in a great community that has so much to offer. As a team, we have put together a ...