Let's SHED SOME LIGHT on the subject of Fragrance…
Fragrance is the most important factor when purchasing a candle. We recognize that the way a home, building, or room smells, has an impact on how people perceive that space. When searching for a scent to fill these spaces, consider the ambience you want to create— what you want people's experience to be. For example, a Kitchen should have fragrances that are Fresh, Organic, & Herbaceous. A Living Area should have fragrances that are Pleasant & Seasonal. A Master Suite fragrance should be Soft & Soothing, while your Master Bath should have fragrances that are Fresh & Relaxing.
PRO TIP:
The first burn of a candle is the most important! If you've ever had a candle that burns unevenly, or burns down the middle of the candle (also known as tunneling), this tip is for you. When you burn your candle for the first time, create the perfect "Memory Ring" by allowing the candle to burn til the wax is melted edge-to-edge. This typically takes about 2 hours. Snuffing out your candle BEFORE it burns edge-to-edge will create uneven burning and leave wax in the candle.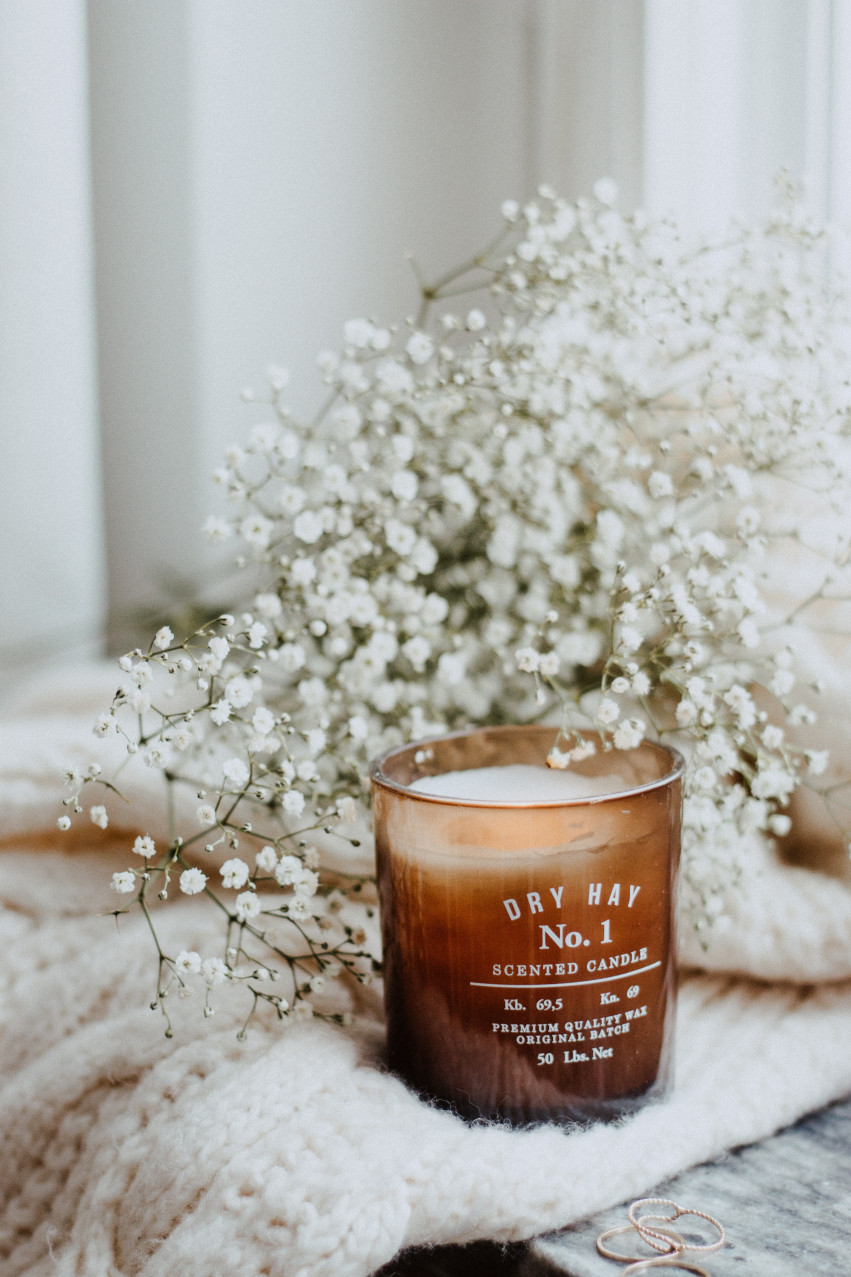 Let us also consider how we LAYER Fragrances…
Layering Fragrances involves using at least 2 products of similar or complimentary scents. Multiple forms of fragrance can invoke an experience for people and create a luxurious aesthetic. With today's Open-Concept Floor Plans, many "rooms" or areas are in close proximity. Therefore, you will want to choose fragrances that are harmonious with each other.
PRO TIP: Complimentary Fragrances
At various times of the year, or when your favorite candle may not be available, use more than one form of fragrance to create fragrance layers, such as candles, diffusers, sprays, or melts. Here are some quick suggestions for PERFECT PAIRINGS. When burned together, they will delight the senses!
Lavender - Chamomile
Mint - Rosemary
Peony - Cactus Flower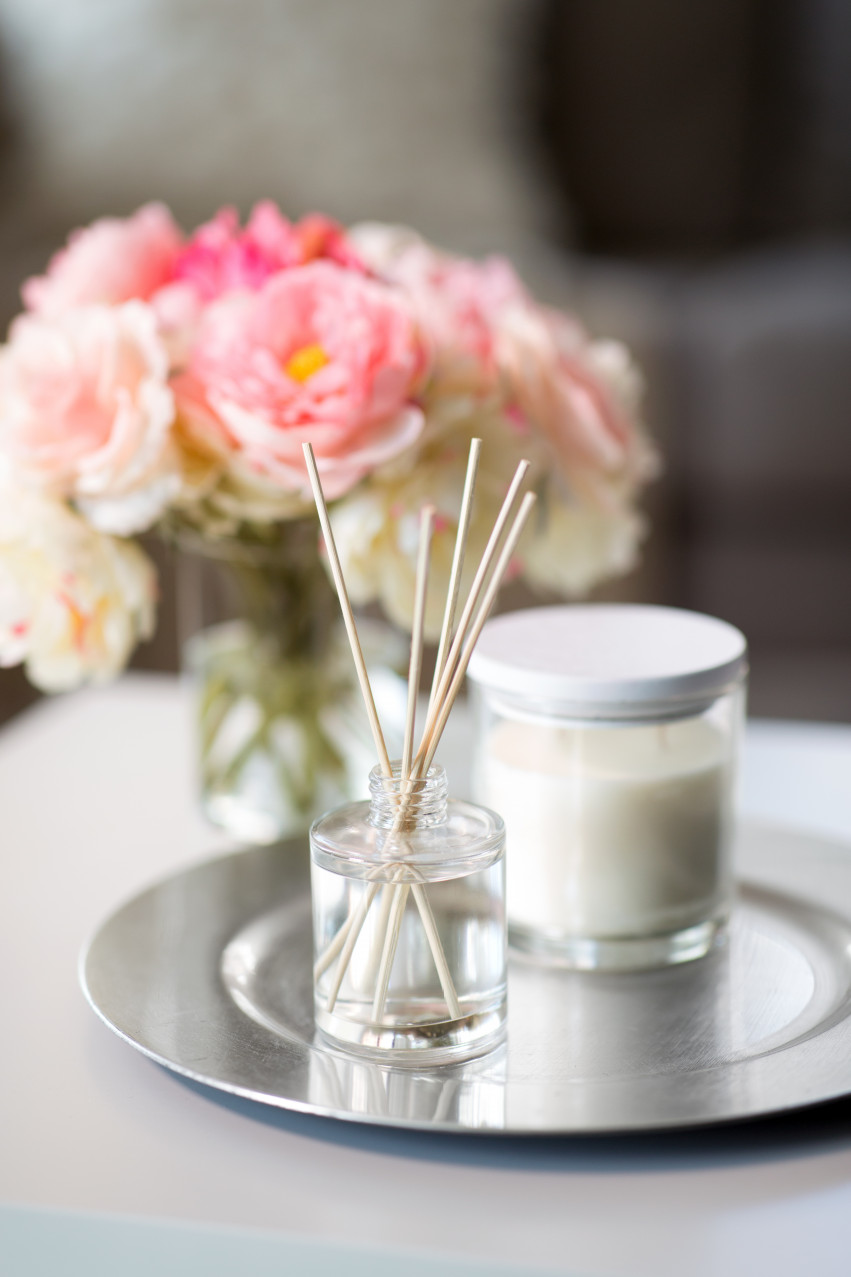 If you plan to Sell your home, fragrance is especially important. Curb Appeal may be key, but so is the sensory experience that a potential buyer will have as they enter your home. You'll want to create a positive memory through fragrance. Consider what odors may be present, such as from pets, tobacco smoke, your fireplace, or kitchen smells, and do your best to neutralize them with fresh, natural fragrances that are not too "perfumey."
"Relax— let us DIFFUSE the situation."
from LAFCO Fragrance, $115.00 each.
"WOOD you love to have this candle? It's pretty un-BOWL-ievable!"
Wooden Bowl Scented Candle, Autumn Lodge, from Pottery Barn / $69.00 - $99.00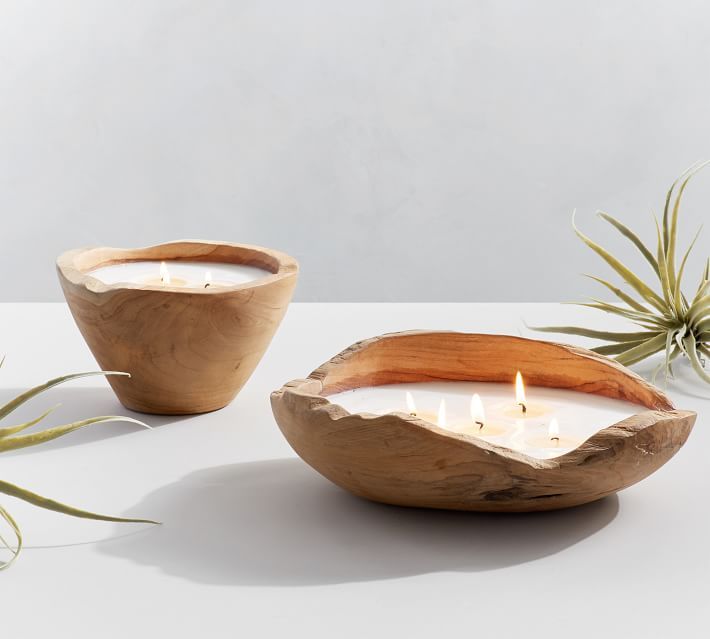 "Searched & searched the internet for something to light my candle…
No MATCHES found."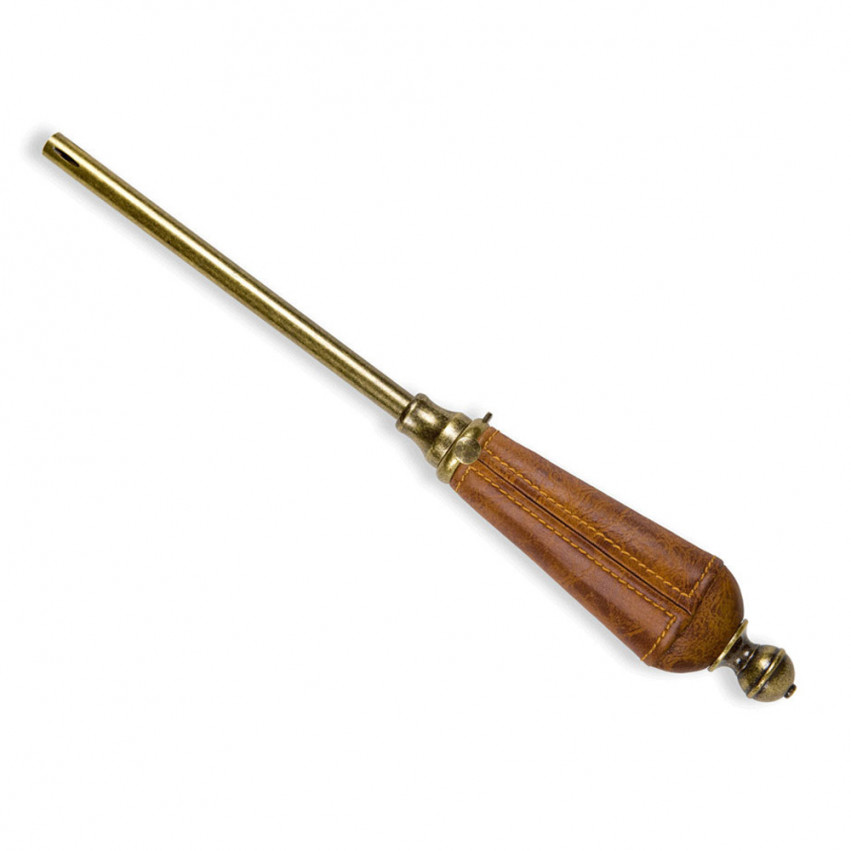 from Social Light Decorative Lighters, $62.00 each.