This Season, let's SPRUCE things up a bit! YULE love what we've put together to help you turn that fireplace of yours into a showstopper! It's SNOW joke!
THE SNUGGLE IS REAL, Y'ALL!…
A functioning, wood-burning fireplace not only offers warmth and light with a crackling fire, it is often the focal point of a room— a perfect place to gather and sip on your Peppermint Mocha Latte! After time, however, if your fireplace has been serving it's purpose well, it might start to look a little tired or dirty. A great way to freshen up it's appearance in your HO-HO-HOME, is to paint the mantel. A fresh coat of paint will revive even the most weary of wooden surfaces. If you have updated the interior paint colors or design scheme in your living spaces recently, but haven't done anything to your fireplace, you might also consider painting the brick surround. It's a simple solution for a fresh new look! No remodeling required!
A fireplace can still be the focal point, even if it no longer functions. Simply clean out the fire box, and stack white birch logs inside, or create a display with candles or decorative Christmas trees in varying heights. Nature-inspired designs are timeless. The addition of natural, textural elements, such as holly berries, pine cones, and fir boughs, bring the outdoors in and help to create your holiday atmosphere.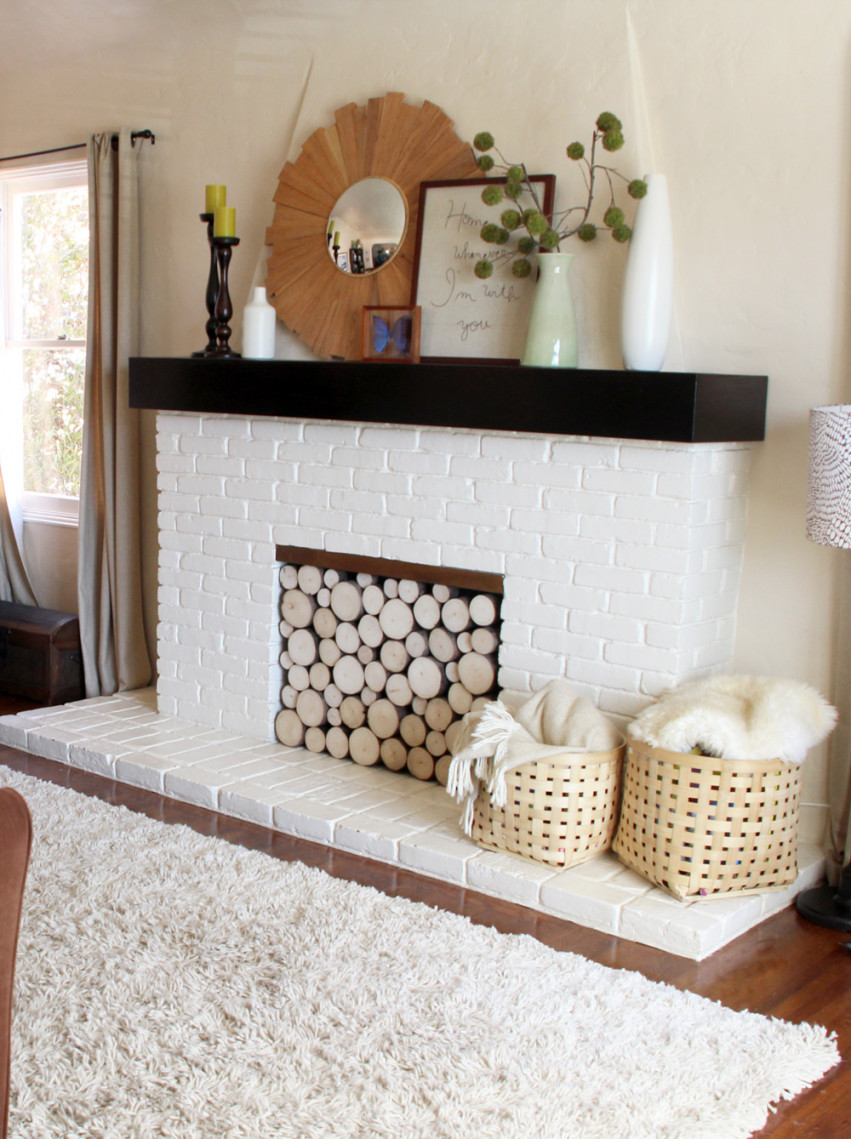 KEEP YOUR CHESTNUTS ROASTING!…
With these WHITE HOT new Fireplace Accessories! When style and function meet under the MISTLETOE, a little CHRISTMAS MAGIC happens. Check out some of our favorites!
PRO TIP: Just as changing out old light fixtures or hardware can refresh and brighten an area of your home, so can the addition of current yet timeless fireplace accessories.
Trade out those tired and worn items, like fireplace tools and dated screens, and replace them with current yet timeless pieces that will make your fireside view MERRY & BRIGHT!
Mid-Century Brass Tool Set… $299.00 / Pottery Barn
Sinclair Burnished Brass FP Screen…$325.00 / Pottery Barn
Modern Black Log Holder…$249.00 / Pottery Barn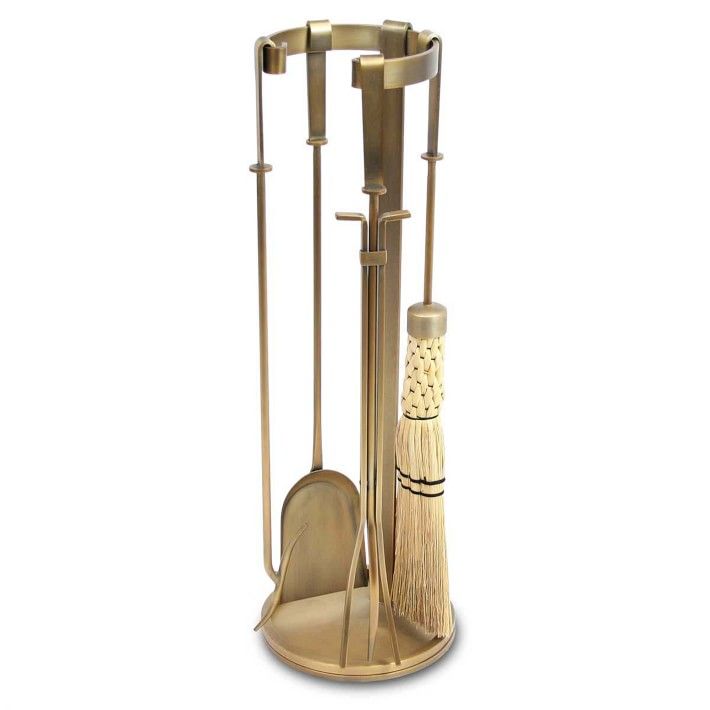 MARCH TO THE BEAT OF YOUR OWN LITTLE DRUMMER BOY!…
You may have thought we were done with our TREE-MENDOUS tips
for a Festive Fireplace, but wait!… There's MYRRH!
Check out these super cute decorative additions that are sure to be the icing on the Yule Log Cake!
Sculpted Reindeer…$19.50 - $79.00 / Pottery Barn
Stocking Scrolls, S/4… $32.95 / William-Sonoma
Holiday Apple & Greens Wreath…$169.95 / William- Sonoma
Nest Fragrances Holiday Collection…$16.50 and up / Nordstrom's
Tabletop Christmas Trees… $15.60 - $49.80 / Macy's