If tackling landscape design seems a little overwhelming, follow these 5 Simple Principles to make this process manageable, and make your yard a must-see!
Location Is Key
Take a moment to create a simple sketch of your yard, and where you anticipate placing your new plants and shrubs. The sketch does not have to be elaborate. Just a few lines and circles to designate the general areas will do nicely. Next, pay close attention to the amount and duration of sunlight for those areas, and the drainage that is available. Full sun and long, hot afternoons may require heat resistant plants, while areas of lower elevation may tend to collect water and hold more moisture in the soil.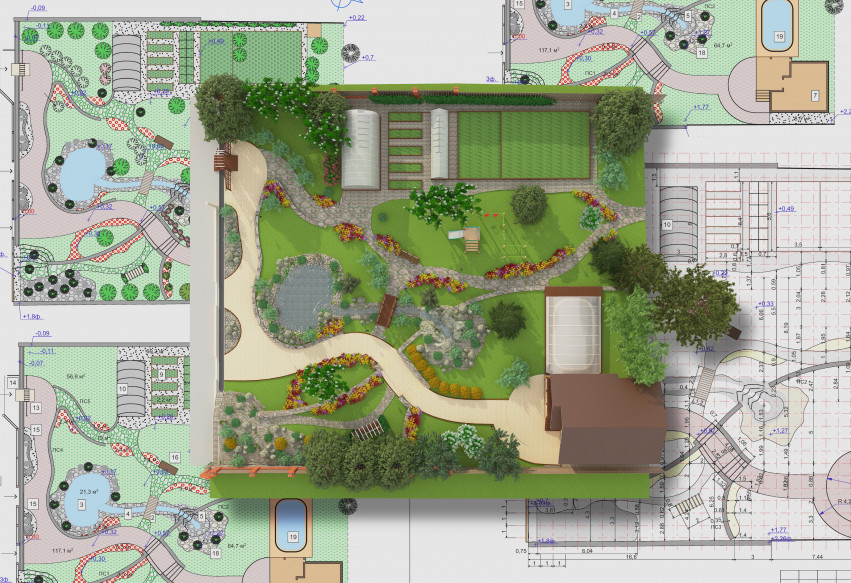 Take In The View
With your sketch complete, begin to look at your yard from different vantage points. Spend time in the parts of your yard where you will want to sit, and take in the view of the areas to be landscaped. Contemplate the placement, the size of the area, what size and scale the plants need to be….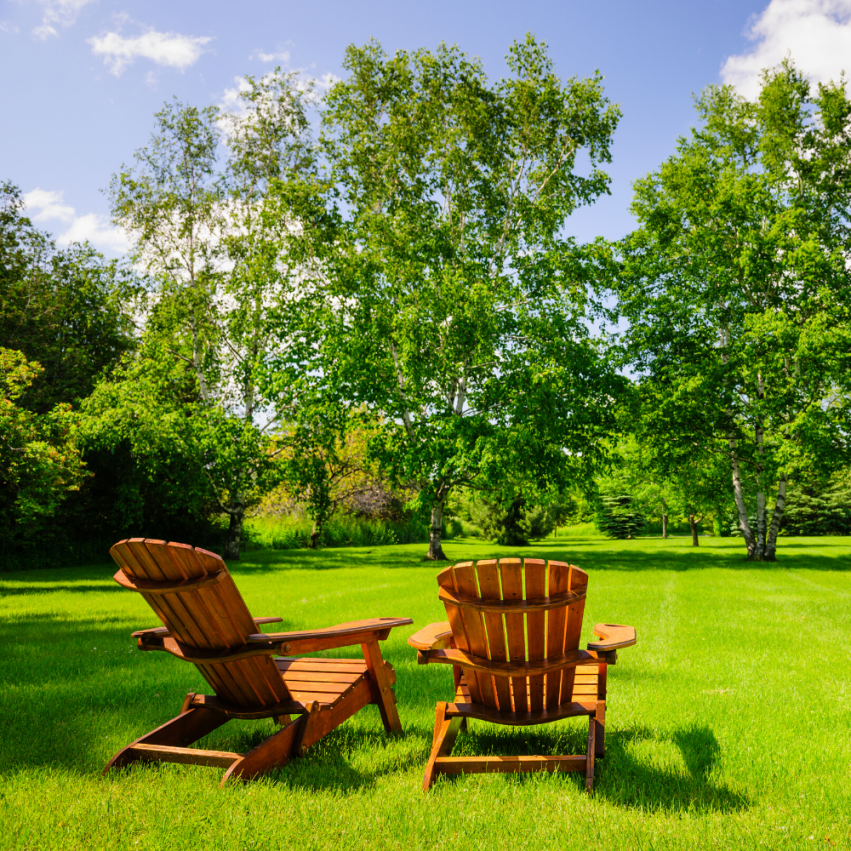 PRO TIP:
The same design elements that you would use to design a room in your home, can also be used to design your landscaping.
-Highlight a focal point.
-Create balance and harmony by utilizing plants that are similar in size and scale.
-Add visual interest by incorporating various colors and textures into the landscape.
-Your desired aesthetic can be achieved by the choice of materials, placement, and accents you select, such as cement, stone, or ceramic…water or fire features…etc.
Start Small
The key is to develop a plan, stick to it, and enjoy the process. From your master plan, or your sketch, start with one bed or area— just one. Don't put undue pressure on yourself to complete the entire project, as it can quickly begin to feel overwhelming.
As you complete certain areas, you may find yourself making adjustments or changes to improve the initial plan.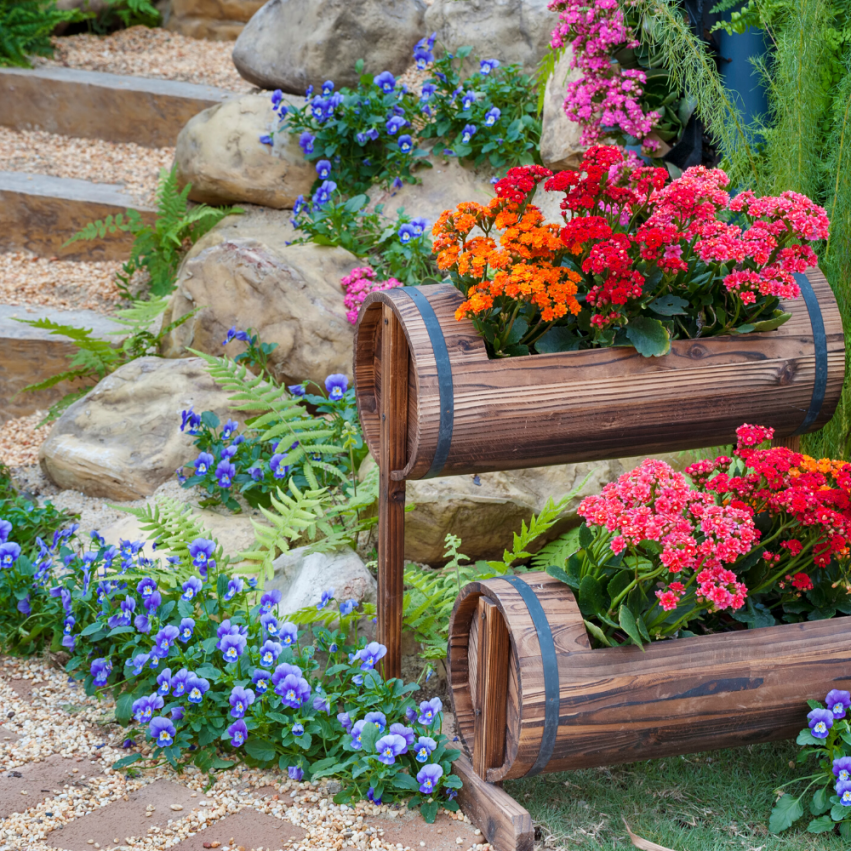 Find A Focal Point
Good design typically has a focal point, or a series of focal points, as an outdoor area might. It is an easy principle to put into place in landscape design for beginners. Depending on the needs of your yard, this focal point could be a sculpture, a water or fire feature, or a stunning tree. Whatever it is, the focal point(s) should draw your eye around the outdoor space.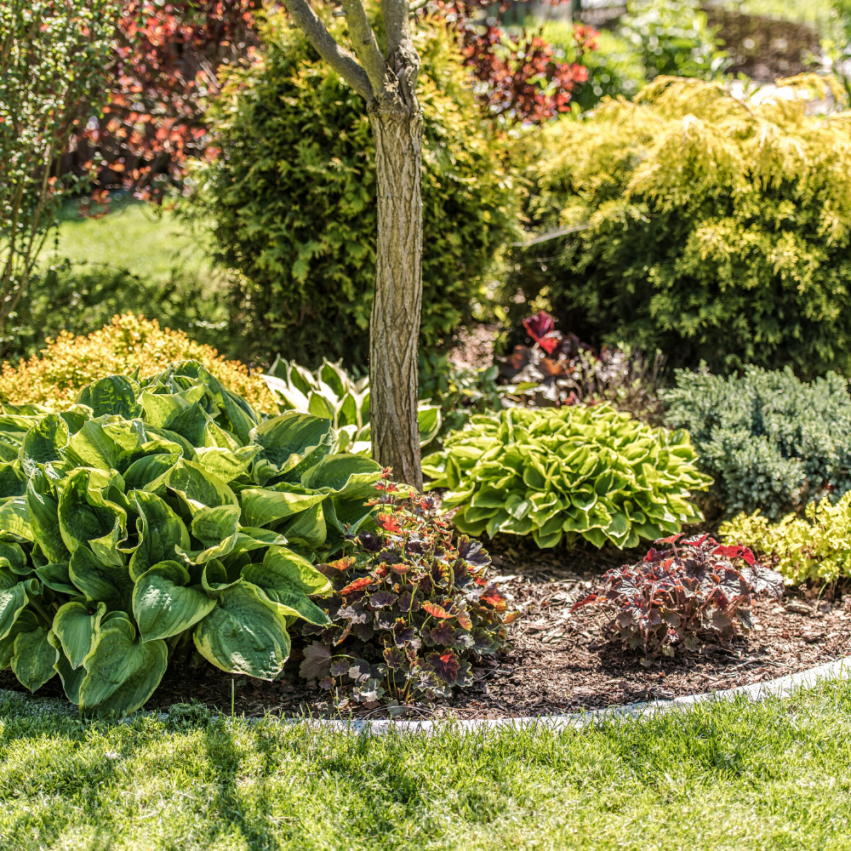 Focus On Scale & Pacing
For landscaping purposes, Scale refers to the size of the plants, shrubs, or trees in relation to their surroundings. The tallest plants should be placed in the back of the beds, nearest the structure wall. Plants should graduate down in size toward the front of the bed.
Pacing is the distance spanned between like plants— the repetition, or order. Repetitive placement of the same plants can give a sense of cohesion, but you also don't want it to look monotonous. Occasionally placing a new element in the mix is more visually appealing than having all different elements throughout. With proper attention given to these details, your landscape design will provide a cohesive and balanced look.