This Valentine's Day, show them what's in YOUR heart… with FLOWERS! We've gathered several of our SWEETEST ideas to help you design the perfect day. (Read our Lips!… your Valentine will KISS you for this!)
MAKE THE EVENING SCENT-SATIONAL!
Candles not only provide the soft, ROMANTIC glow of candlelight, they also layer fragrances to help SET THE MOOD. These aromatic candles from Votivo are luxuriously fragrant. Enjoy a beautiful blend of rose petals, watery greens, and white musk with Rush of Rose. And your Valentine will be BLUSHING with the Peony Blush- a soft, pillowy peony and blush rose, accompanied by the fragrances of exotic lychee, velvety peach, crisp pear, and sandalwood.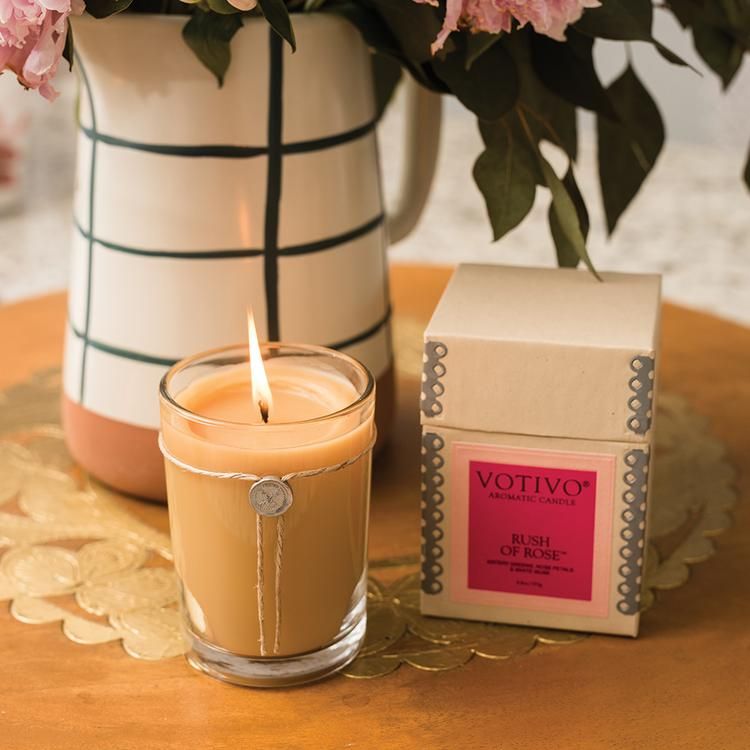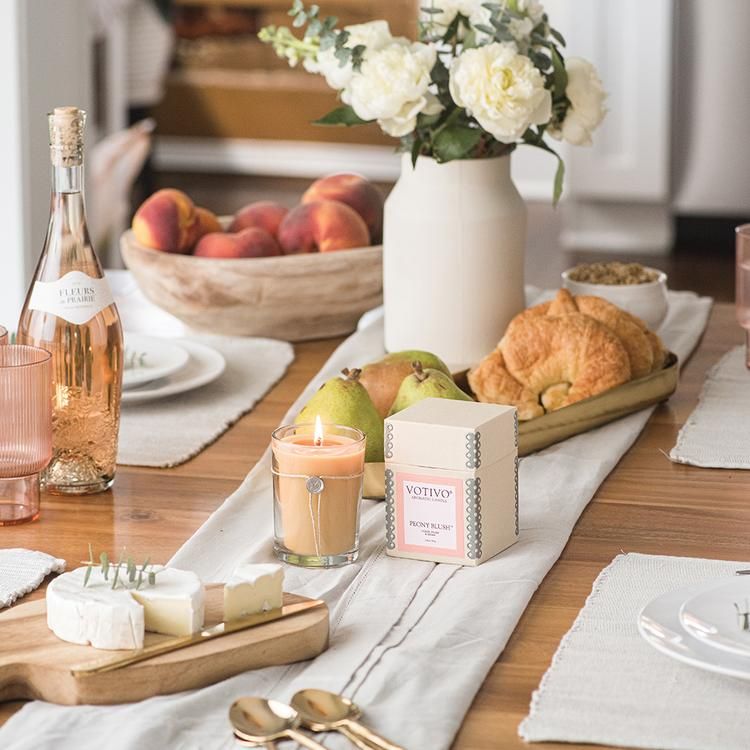 DATE NIGHT NOSH!
A Valentine's Day Charcuterie Board— an epicurean creation sure to delight your SWEETHEART! This ROMANTIC color palette lends itself to a HEAVENLY spread, from blush pink to raspberry… & rich purple to cherry red.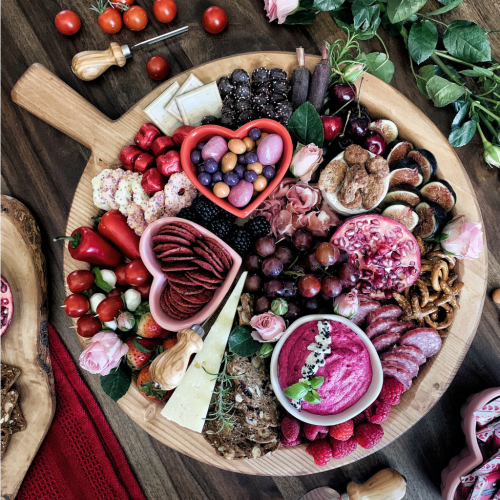 ELEVATE THE OCCASION!
Whether a festive gathering, or an INTIMATE dinner for two, these SWOON-WORTHY placemats are organic yet refined… a fresh interpretation of timeless florals.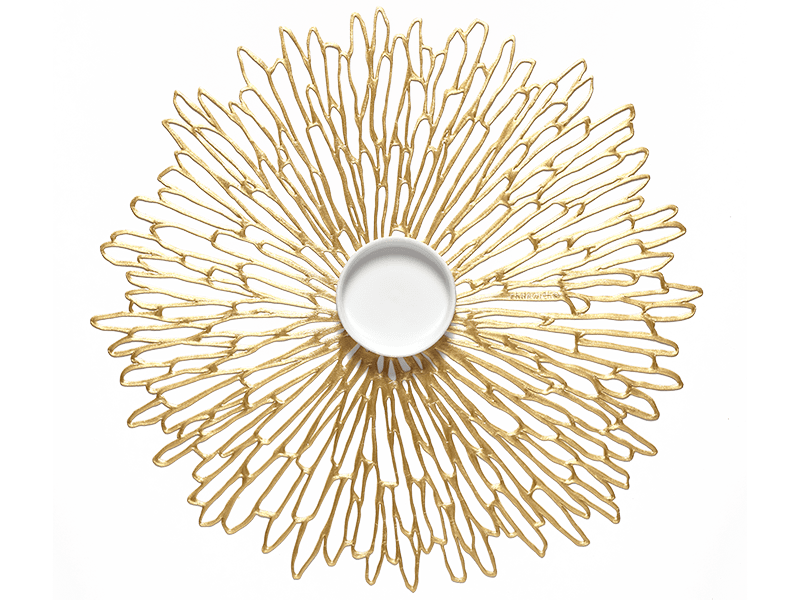 TICKLED PINK
This exquisite, BLOSSOM-covered chocolate cake is a decadent treat, featuring two luscious layers of rich chocolate, generously cloaked in a chocolate cream cheese frosting. Pale pink vanilla buttercream ROSES complete the design, perfect for any VALENTINE!
For Valentine's Day delivery, order by 9:00PM PT, Monday, February 10th!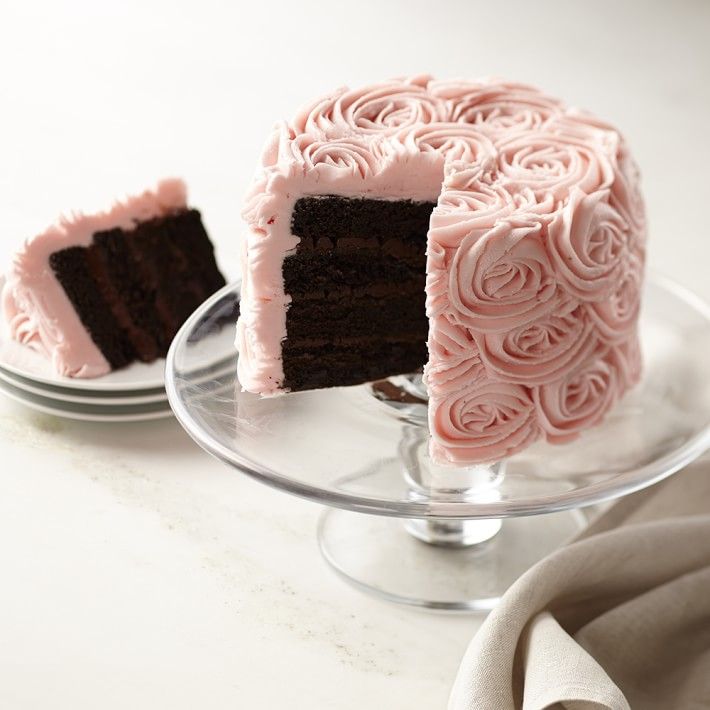 RECIPE FOR ROMANCE
These delicious morsels pair well with chilled champagne and candlelight!
Surprise your VALENTINE with these CRUSH-WORTHY confections, then CELEBRATE with a champagne toast to a year full of LOOOOOVE!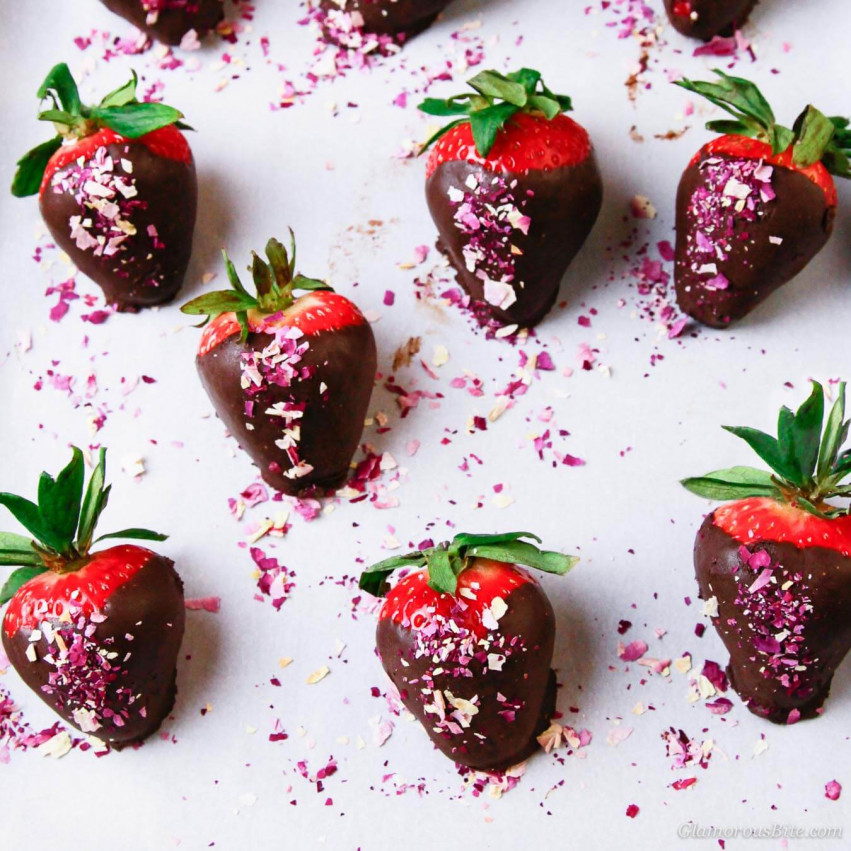 INGREDIENTS
15 - 18 large strawberries
16 oz. dark chocolate, 70 % Cacao (tempered, if possible)
1 Tbsp. coconut oil
2 Tbsp. organic dried rose petals (can be purchased in stores or on-line, too)
INSTRUCTIONS
Begin with the rose petals. Air dry the rose petals a few days ahead of time, or place them in a single layer between paper towels and microwave them for 30 - 45 seconds. When they are cooled and completely dry, crumble the petals into confetti-like pieces

Wash the strawberries and pat them dry.

In a double broiler, melt the chocolate and stir in the coconut.

Dip each strawberry into the chocolate, and lay on wax paper.

Add a sprinkling of crushed rose petals to each berry before the chocolate dries.

Allow the chocolate to harden before serving.
"If I had a flower for every time I thought of you...I could walk through my garden forever."
- Alfred Tennyson