Hottest Paint Colors Of 2019
Consumer Reports recently predicted the hottest interior paint colors of 2019, and we picked our favorites here.
We also included how and where to incorporate these colors into your home.
Benjamin Moore: Metropolitan AF-690
Why it's hot: This neutral creates a soothing and contemplative state of mind.
Where to use it: On living room walls, as shown here, with warm colors balancing its coolness. Use this color to add a soothing touch to a sleek kitchen; for a look that's dreamy and sophisticated, try this soft gray in a bedroom.
Where to buy: Select paint and hardware stores.
Photo Credit: Benjamin Moore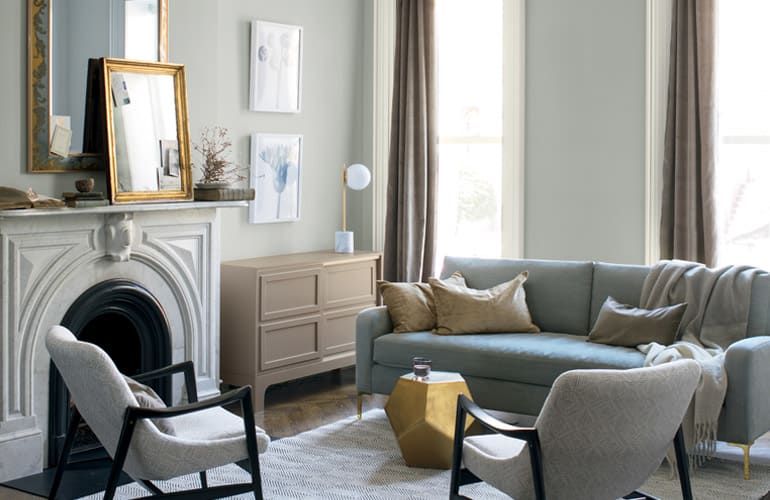 Clark+Kensington: Stainless Steel 37B-4
Why it's hot: A fresh color, similar to periwinkle, that can brighten a space.
Where to use it: In a living room or bedroom, as an accent.
Where to buy: Ace Hardware
Photo Credit: Ace Hardware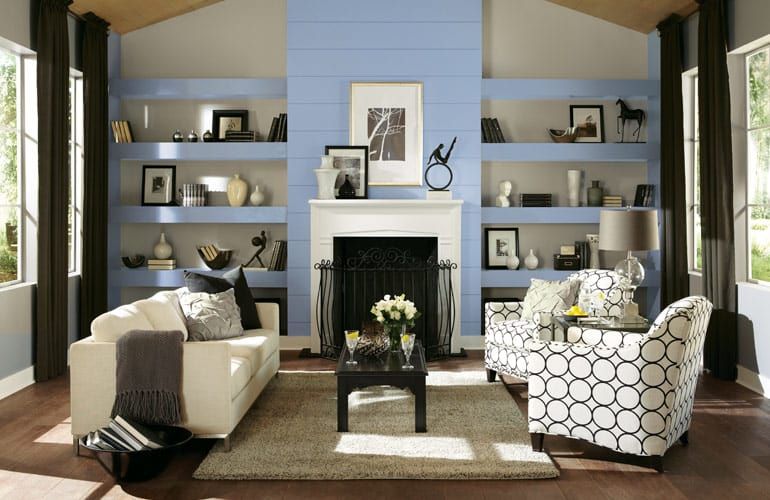 HGTV Home by Sherwin-Williams: Reflecting Pool HGSW 2324
Why it's hot: It speaks to balance, but with a bit of flair that embraces optimism and a sense of humor, Banbury says.
Where to use it: Try it in any room; it's versatile.
Where to buy: Lowe's
Photo Credit: Sherwin Williams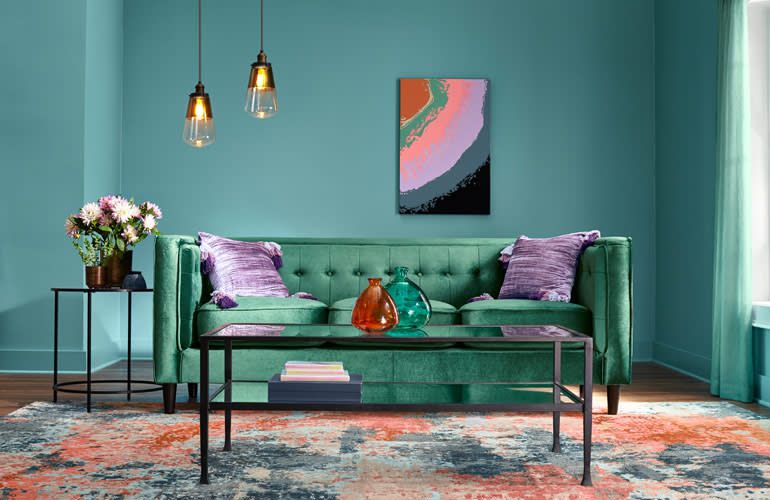 Behr: Blueprint S470-5
Why it's hot: People naturally gravitate toward blue, and this shade is midrange and commands attention but isn't overwhelming, she explains.
Where to use it: In the bedroom for an accent wall—blue has a calming effect—in the kitchen, in bathrooms. Another option? Paint a coffee table or bench this color to reimagine a space in a less dramatic way.
Where to buy: Home Depot
Photo Credit: Behr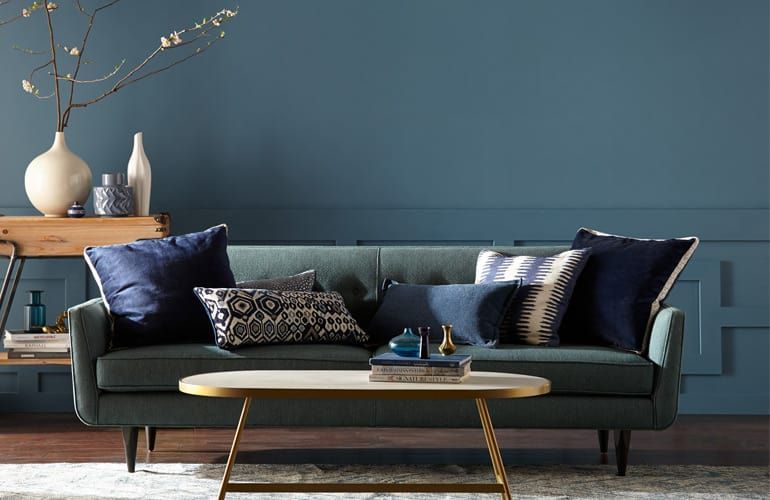 PPG Diamond: Night Watch PPG 1145-7
Why it's hot: It reflects our craving for a connection with nature, Schlotter says.
Where to use it: In a dining area or on an accent wall in a bedroom. Because it conjures nature, this green is helpful in areas that don't have views of the outdoors.
Where to buy: Home Depot
Photo Credit: PPG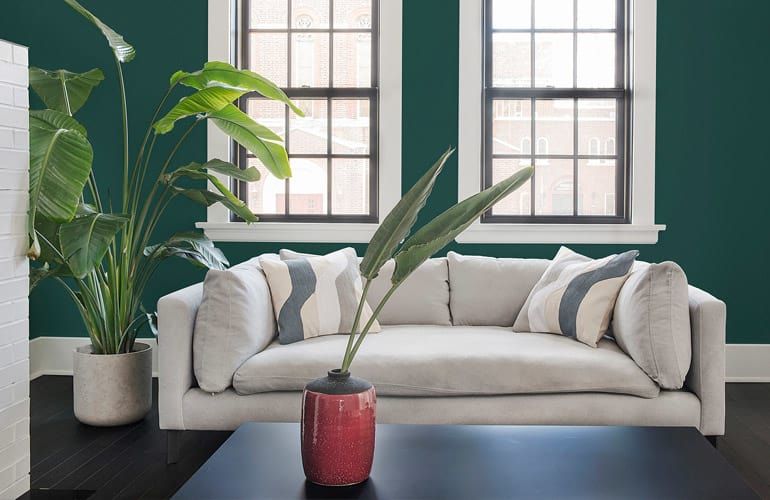 Valspar: Orange Slice 2002-1B
Why it's hot: Experimenting with this color is easy, explains Sue Kim, senior color designer for Valspar. (It's one of 12 hot colors the paint manufacturer calls out for 2019.)
Where to use it: Your home office or an extra bedroom. Play with contrasting hues, such as a minty green, pale yellow, and neutral gray for an interesting whole-room palette.
Where to buy: Lowe's (Valspar Signature) and Ace Hardware (Valspar Optimus)
Photo Credit: Valspar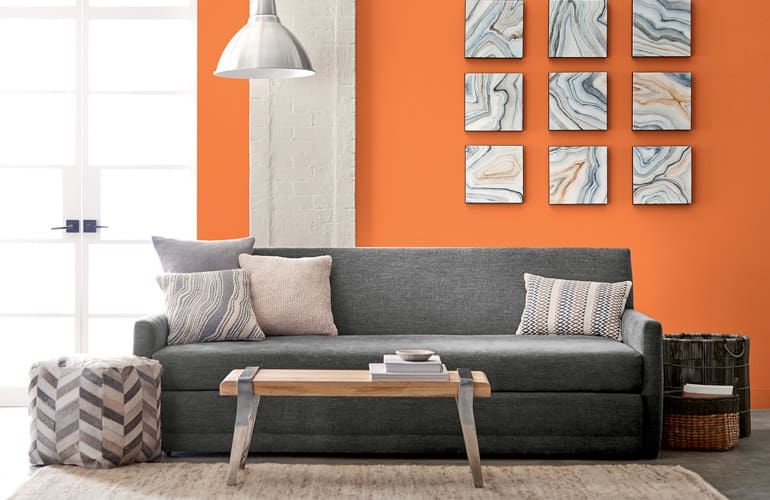 Sherwin-Williams: Cavern Clay SW 7701
Why it's hot: "It represents the growing popularity of the desert-modern style, which is where mid-century modern meets the American Southwest," says Sue Wadden, director of color marketing at Sherwin-Williams.
Where to use it: A kitchen, a dining area, or a room to relax in, as shown above. This hue pairs well with bright tiles, warm stone, and greenery.
Where to buy: Sherwin-Williams stores
Photo Credit: Sherwin-Williams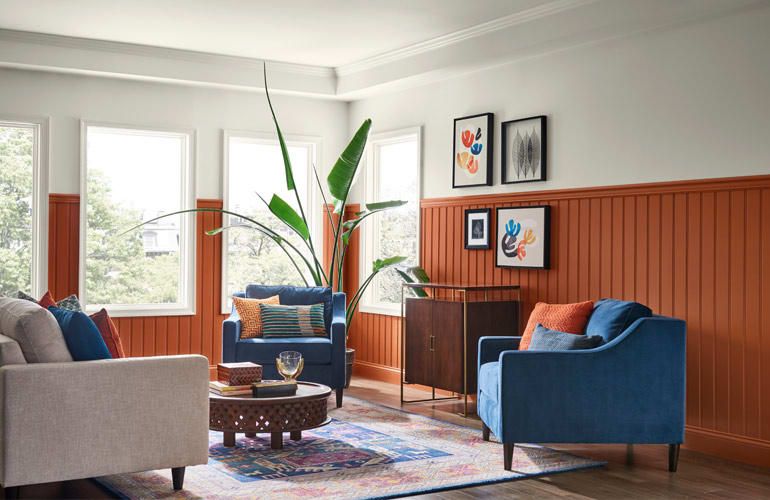 Find Out What Makes Our Company The Best
We help our clients sell and buy providing a world class marketing strategy and negotiation skills, we've gained through 100's of transactions.
I agree to be contacted by The Pelham Group via call, email, and text. To opt-out, you can reply 'STOP' at any time or click the unsubscribe link in the emails. Message and data rates may apply.
We respect your inbox. We only send interesting and relevant emails.