Join us in celebrating the healthful benefits and all-out luxury of these sudsy soaks!
Keep scrolling to learn more about the benefits of Bubble Baths, & how to create your own Spa Experience at home!
After a long day, there are few things more enjoyable than a warm Bubble Bath. Immerse yourself in a mountain of bubbles and release the stress of the day.
HOW TO DRAW THE ULTIMATE HEALING BATH
The water temperature shouldn't be too much higher than your own body temperature. While a hot, steamy bath feels great, a warm bath is actually better for your skin and immune system. The addition of skin-friendly, oils like rose, lavender, calendula, or coconut, and also oatmeal, are soothing for your skin. Epsom Salt is great for your muscles and reducing inflammation. Keep part of your body out of the water to prevent over-heating. Soak for 10-15 minutes. Breathe. Relax.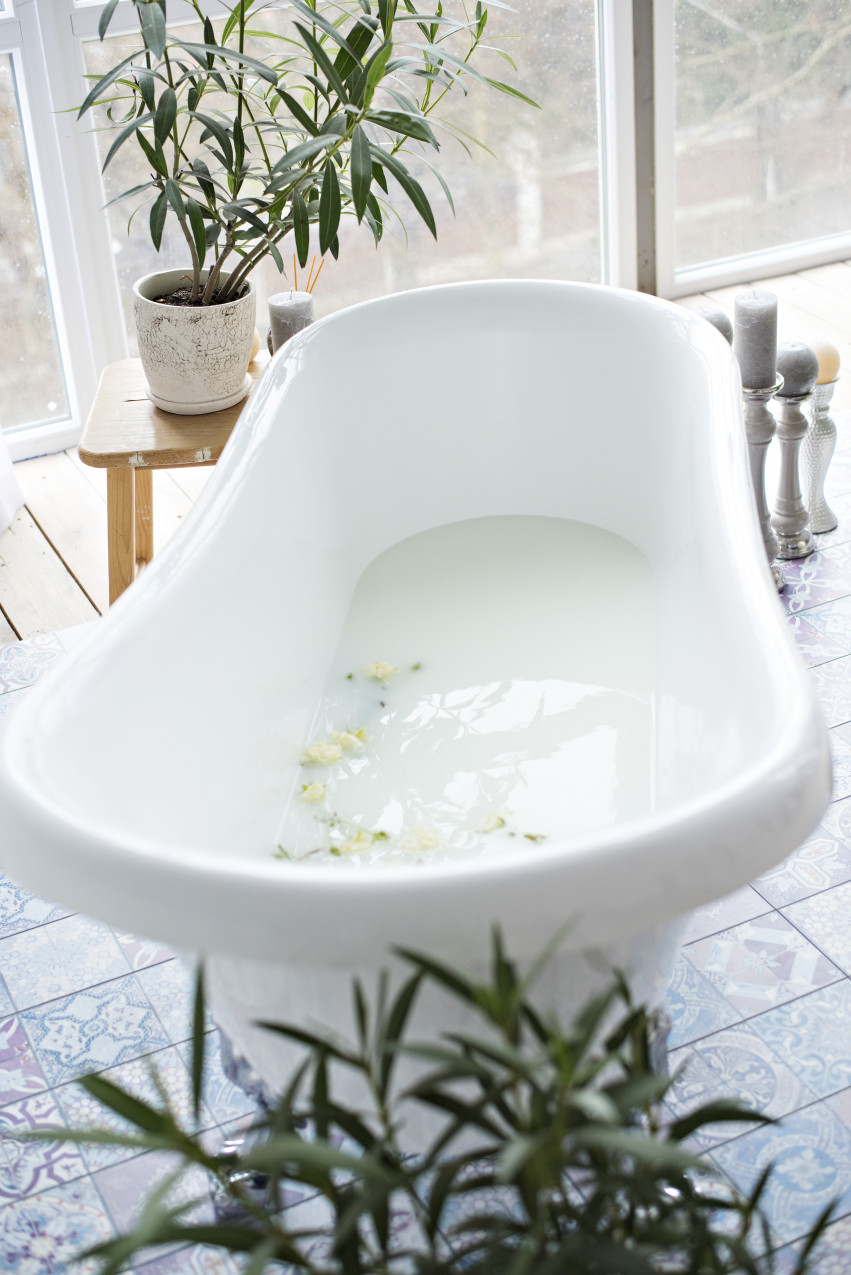 SELECTING BATHROOM TOWELS
Choosing the right color for your bathroom towels can SOAK UP a lot of time…
But don't let it BURST YOUR BUBBLE!
While towels may add a certain POP of color to your bath area, the color choice can also be seasonal, become dated if trends change, and might even be discontinued at some point. Crisp white towels, on the other hand, are a classic option, most closely associated with spas or upscale hotels. The neutral color is timeless, easily accommodates changing color schemes and design styles, and is a breeze to re-stock when more are needed.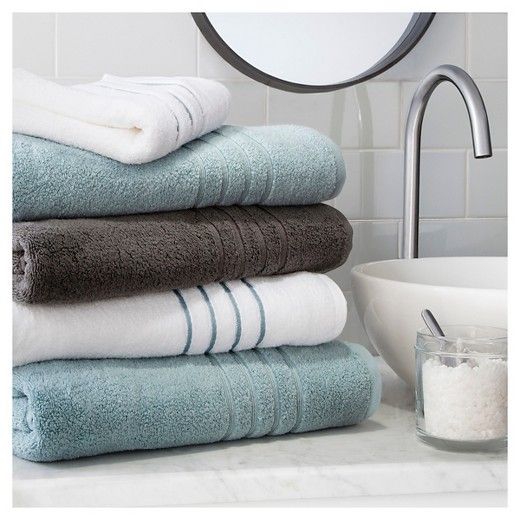 COLOR PALETTES FOR SPA-WORTHY SANCTUARIES
Has the look of your bathroom lost it's EFFERVESCENCE and started to FIZZLE?
The right color palette has the ability to refresh your space while inspiring tranquility. Transform your bathroom into a spa-worthy sanctuary with these calming color schemes.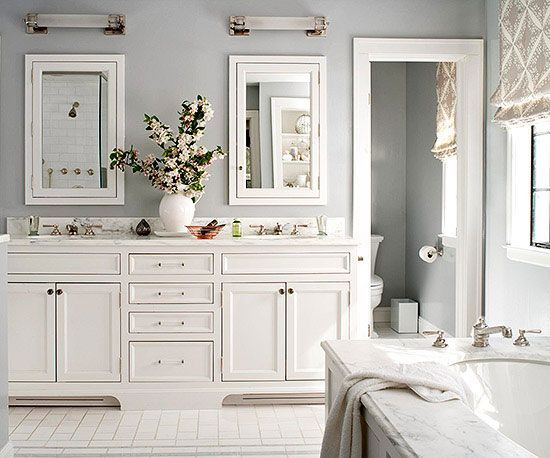 RUB-A-DUB-DUB…DON'T FALL IN THE TUB!
January is also National Bath Safety Month.
Just a few simple things can make your bathroom a lot safer. Decrease the likelihood of you ever having a fall while in your bathroom by following these useful tips:
Install non-slip strips or mats in the bottom of your bathtub

Have reachable safety handles for climbing in and out of the tub or shower, and for use by the toilet, as well

Keep a non-slip rug or mat on the floor at the entry/exit of the shower

Make sure your bathroom floor stays clean and free of spills

Keep a portable phone in your bathroom in case of emergencies.
RUB-A-DUB-DUB…KEEP THEM SAFE IN THE TUB!
SAFETY TIPS FOR CHILDREN
STAY WITH THE CHILD. Accidents can happen in an instant. Children age 4 and under should always have a parent or caregiver present whenever they are around water, including a bath tub.
PREVENT SLIPS. Affix a slip-resistant plastic mat that suctions to the bottom of the tub. Consider installing grab bars for children to hold on to when getting into or out of the tub.
TEST THE TEMPERATURE. Always wait until the tub is finished filling up before placing your child in the water, as the temperature can change. Set your home's water heater to deliver water no hotter than 120 degrees to lower the risk of scalding. If you don't have control over the heater, buy an anti-scald device that attaches to the faucet.
BEWARE OF SHARP EDGES. Use a rubber cover for the faucet head and drape a towel over metal rails for shower doors when your child is in the bath. Make sure any glass shower doors are made of shatterproof glass. Avoid bath toys with hard edges or points that could be hazardous if your child falls onto them.